Services > Tile & Grout Cleaning
On The Spot Carpet Cleaning is a highly reputable Tile & Grout cleaner in Knoxville, TN with services in Knox, Blount and Sevier Counties.
Choose On The Spot Carpet Cleaning as your professional Tile & Grout cleaners.
We work tirelessly to provide the best Tile & Grout cleaning service in town.  Call today to get pricing for our Tile & Grout cleaning or click the button below to request a fast free estimate online.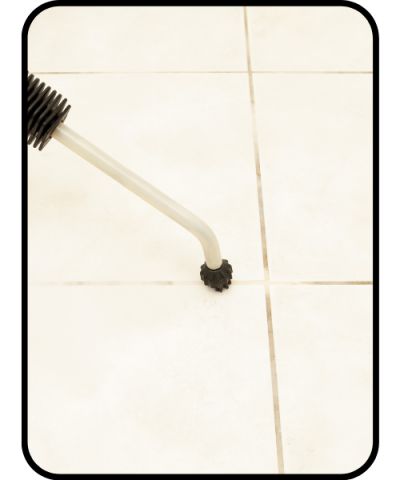 Why Choose On The Spot Carpet Cleaning?
We can handle the tough jobs and the delicate ones, too.  On The Spot is dedicated to providing the best experience for our customers. Get your Tile & Grout clean and bright with On The Spot Carpet Cleaning.
QUALITY WORK AND FAIR PRICE
Customers tell us our prices for cleaning services and our cleaning quality always meet their demands.
COMPETENT & FRIENDLY STAFF
We only employ professionals. Our employees like their jobs and are always competent, polite and neat.
SAFE MATERIALS
Our firm is committed to using only bio-safe and eco-friendly cleaning products.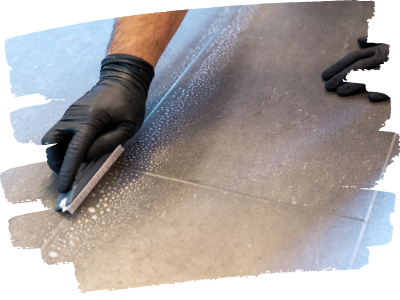 Cost of Tile & Grout Cleaning
A pro will cost you more upfront, but it'll likewise save you a lot of time and prospective damages. Likewise, by not having your tile and grout cleaned correctly you can experience major breathing issues if bacteria and mold exist within the tile and grout in your home. Having a professional clean your grout and tile, will guarantee that the right cleansing practices are put in place so that you can enjoy your tile and grout longer.
The nationwide average many people invest cleaning their tile and grout is between $0.50 to $3 per square foot, with a $100 to $200 minimum. These costs which depends mostly on how many grout lines you have typically include labor and material costs.
Contact On The Spot Cleaning here in Knoxville for your fast free estimate today.
Recent Tile & Grout Cleaning
Our Process For Tile & Grout Cleaning
If you need your Tile & Grout cleaned, click the button below to get a free estimate today. We promise a five-star Tile & Grout cleaning service for your kitchen, bathroom or laundry room floors.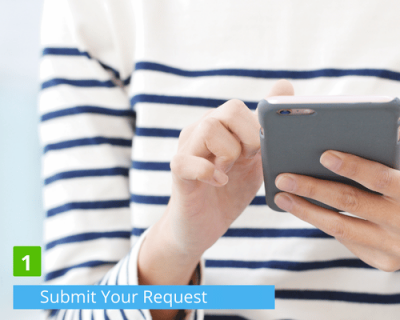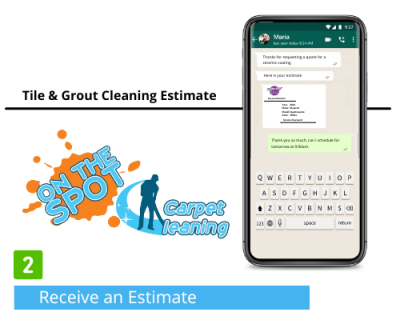 Our technician will reach out to you with your fast free estimate and clarify your Submit Request Tile Grout cleaning needs.
Schedule Your Tile & Grout Cleaning Appointment
Book the date and time to have your Tile & Grout Cleaning done by professional at a fair and reasonable price. We aim to earn your five-star review. You'll be glad that you called us for the job.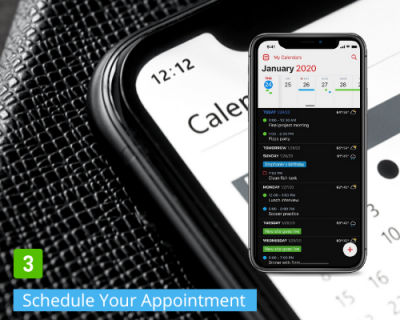 Tile & Grout Cleaning Cleaning Services
Frequently Asked Questions About Tile & Grout Cleaning Cleaning
Q: Should I Use a Professional Tool or Hand Wash Grout?
A: It all depends upon the job. In some cases, hand scrubbing would not be sufficient to clean grout, requiring specific equipment designed for tile and grout cleansing. On The Spot Carpet Cleaning equipment geared up with steam innovation to get the very best outcomes each time.
Q: Why should I hire a professional for tile and grout cleaning?
A: Some property owners have attempted cleaning their own grout for several years, however can t attain the results they want. When you work with a professional grout cleaning service, it s the combination of professional-grade equipment, items and knowledge that result in surface areas going back to like-new condition.
Q: How long does it take to clean my tile and grout floors?
A: Depends on the size of the area being cleaned. Most homes average 4 to 6 hours. 
 Q: Do you clean shower tile and grout also?
A: No. We only clean floor tiles.