Services > Upholstery Cleaning
On The Spot Carpet Cleaning is a highly reputable upholstery cleaner in Knoxville, TN with services in Knox, Blount and Sevier Counties.
Choose On The Spot Carpet Cleaning as your professional furniture and upholstery cleaners.
We work tirelessly to provide the best upholstery cleaning service in town.  Call today to get pricing for our upholstery cleaning or click the button below to request a fast free estimate online.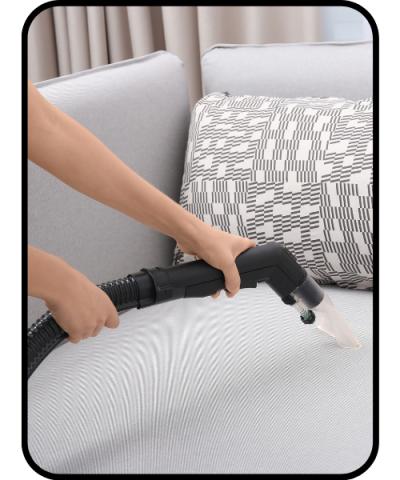 Why Choose On The Spot Carpet Cleaning?
We can handle the tough jobs and the delicate ones, too.  On The Spot is dedicated to providing the best experience for our customers. Bring the life back into your carpets with On The Spot Carpet Cleaning.
QUICK WORK AND FAIR PRICE
Customers tell us our prices for cleaning services and our cleaning quality always meet their demands.
COMPETENT & FRIENDLY STAFF
We only employ professionals. Our employees like their jobs and are always competent, polite and neat.
HOT WATER EXTRACTION
Our high-powered vacuum removes the hot water, and all the dirt and stains in your upholstery along with it.
SAFE MATERIALS
Our firm is committed to using only bio-safe and eco-friendly cleaning products.
SAVE YOU MONEY
Instead of replacing out your furniture. Let us clean the upholstery, make your sofa, couch, chair, etc., look like new.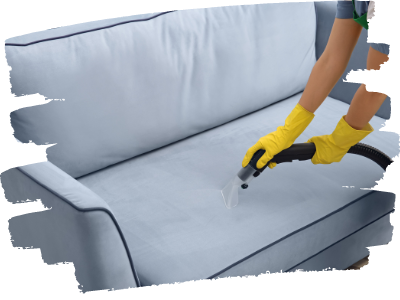 Cost of Upholstery Cleaning
When it concerns the list of jobs that require to be done around your home, cleaning our furniture upholstery can usually fall by the wayside. Never fear: When you're all set to finally check this one off your list, knowing some crucial elements like the kind of product you wish to tidy, the age of the piece, and the soil level can assist you break down how much it will cost to clean your furniture upholstery.  
Hiring a professional to clean your furniture upholstery is a clever financial investment if you have furnishings you want to keep in good shape for a long time to come. The expense of working with an expert changes depending on where you live.
The nationwide average many people invest cleaning their furniture upholstery is $160. Variables that can affect this number include the material type and furnishings size.
Contact On The Spot Cleaning here in Knoxville for your fast free estimate today.
Recent Upholstery Cleaning
Our Process For Upholstery Cleaning
If you need your furniture or upholstery cleaned, click the button below to get a free estimate today. We promise a five-star carpet furniture upholstery cleaning service.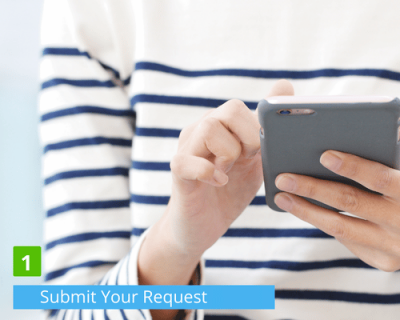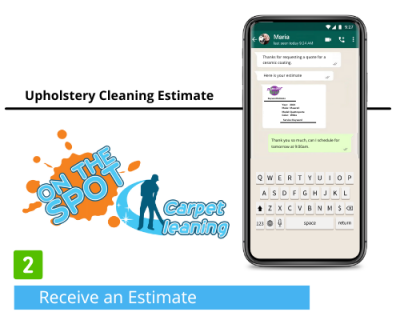 Our technician will reach out to you with your fast free estimate and clarify your furniture upholstery cleaning needs.
Schedule Your Upholstery Cleaning Appointment
Book the date and time to have your furniture upholstery cleaned by professional at a fair and reasonable price. We aim to earn your five-star review. You'll be glad that you called us for the job.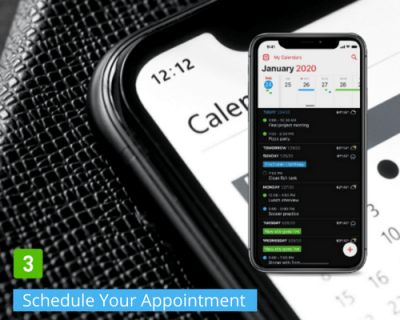 Upholstery Cleaning Services
Frequently Asked Questions About Furniture Upholstery Cleaning
Q: How often should upholstered furniture be cleaned?
A: Professional upholstery cleaning typically must be done a minimum of once or twice every 2 years; unless you observe a musty odor or the upholstery gets frequent abuse by kids and pets or if the manufacturer recommends more regular cleanings.
Q: Why you should clean your upholstery?
A: Keeping your upholstery clean will preserve its look, keeping colors bright and textures as they must be. Cleaning also eliminates spots and odor; dirt and gunk is much more important if you have animals— extended direct exposure to such pollutants may degrade your upholstery.
Q: How do you clean and maintain upholstery?
Vacuum regularly to get rid of dust.
Use a soft, clean cloth to wipe it down.
Treat it with leather conditioner once or twice a year.
Use a dry cloth to wipe all spills immediately.
Use cleaning products that are suitable for leather.
Q: Why is it important to know the proper way on how do you clean the furniture?
A: Without regular furniture upholstery cleanings, pathogens and dirt can build up to high enough levels to trigger real health threats to your family. Not just that, however bacteria that's gotten deep into your upholstery typically triggers unpleasant smells.